State-by-State
Brown marmorated stink bug (BMSB) has been detected in 47 states and 4 Canadian provinces, posing severe agricultural problems in 10 states and nuisance problems in 21 others. Click on the legend for a description of each category. Click on a state or province in the map below to find state-specific resources, contact information, and news, or to report a sighting of BMSB. The map is also available as a downloadable PDF.
For the distribution of BMSB within individual states, visit the Early Detection & Distribution Mapping System (EDDMapS) at the University of Georgia's Center for Invasive Species and Ecosystem Health website.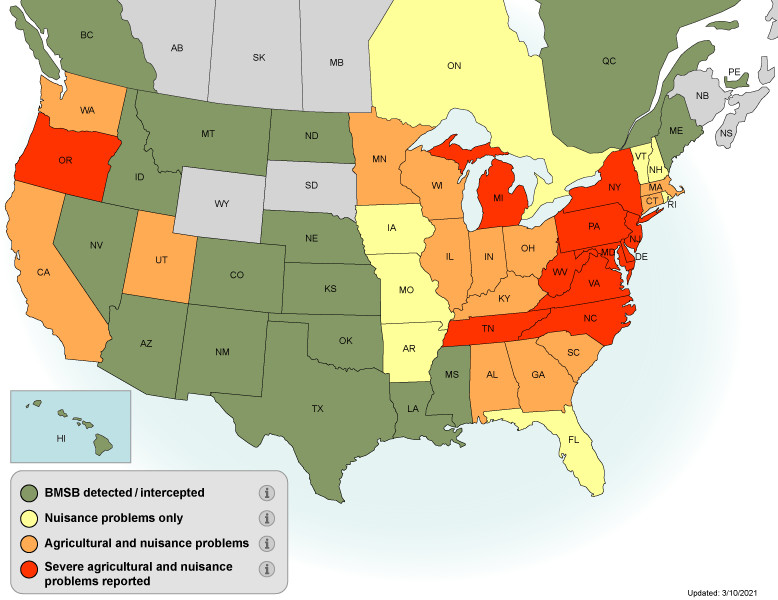 BMSB detected/intercepted: BMSB detected or intercepted, but no evidence of established populations.
Nuisance problems only: Signifies reproducing populations exist in the state. Generally early stage infestations, usually confined to residential areas.
Agricultural and nuisance problems: Recurring populations at or below economically damaging levels on agricultural crops, and in residential areas.
Severe agricultural and nuisance problems: Severe economic damage to susceptible commodities in the absence of control measures, widespread infestations of homes and businesses in the fall/winter.